Company
Private Enterprise "Agroecology" is the oldest Ukrainian company implementing only organic technologies in its work. The company's crop sector and livestock sector are modern, developed and well-equipped technologically. The founder of Private Enterprise "Agroecology" – and the man who lead the company to the current high level of efficient management – is the Hero of Socialist Labour, the Hero of Ukraine, the Honorary Member of the Ukrainian Academy of Agrarian Sciences Semen Sviridonovich Antonets. Today his work is carried on by his grandson – General Director of Private Enterprise "Agroecology" Glib Vitaliyovich Lukyanenko, and his daughter – Deputy General Director Antonina Semenivna Antonets.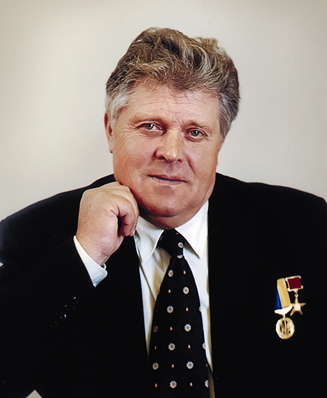 Private Enterprise "Agroecology" is located in Shishatsky and Zenkovsky districts of the Poltava Region. It is a region with good state of environment, thick fertile chernozem soil (black soil), picturesque landscapes. We had an aim to protect the environment and to help improve people's health, so 40 years ago we switched to producing agricultural goods in "collaboration" with nature. In 1975 we started practicing no-tillage farming. Since then our company has perfected a comprehensive system of soil conservation farming with the help of which we can work without damaging the valuable Ukrainian chernozem soil.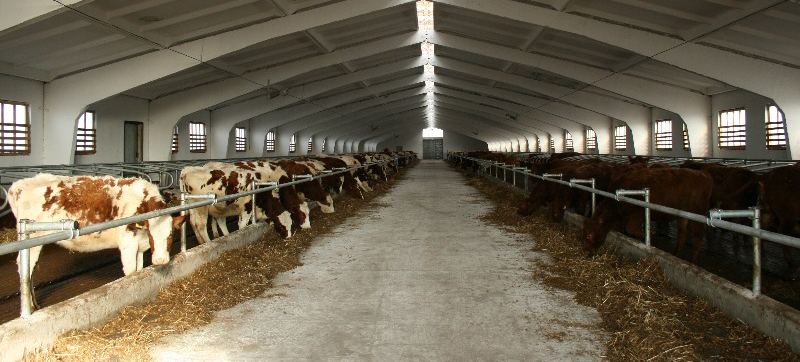 In 1978 our company refused using herbicides, pesticides and other agrochemicals, and in a few years we stopped using mineral fertilizers as well. In order to support and increase soil fertility we implement crop rotation, grow perennial legumes, use green manure, stubble remains, humus.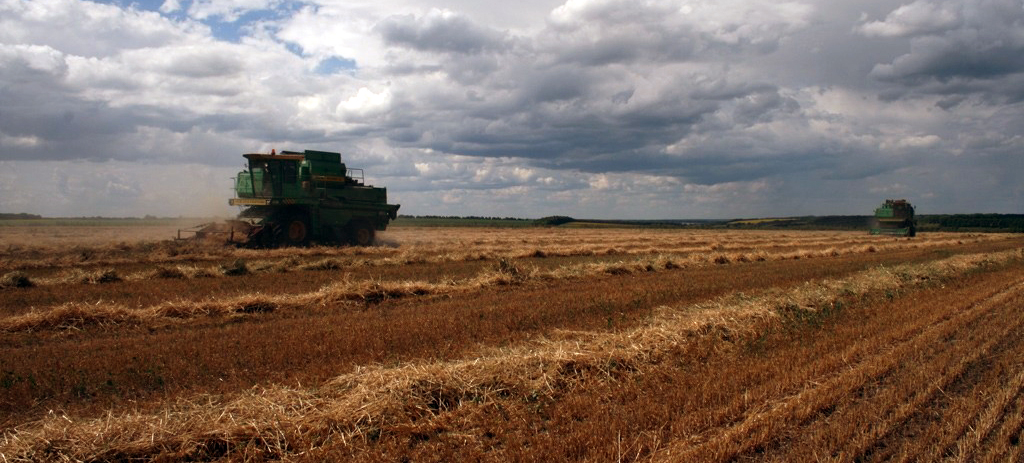 Thanks to the organic farming system implemented by our company, we produce certified organic vegetable products from a number of crops that we grow. They include winter wheat, spring wheat, rye, barley, oat, buckwheat, corn, millet, sunflower, spring vetch, esparcet, alfalfa. At our processing facilities we use these raw materials to produce buckwheat cereal, ground buckwheat cereal, wheat cereal (spring wheat), pearl barley, fine-ground barley, oat flakes, wheat flour (spring wheat), rye flour, oat cereal, millet.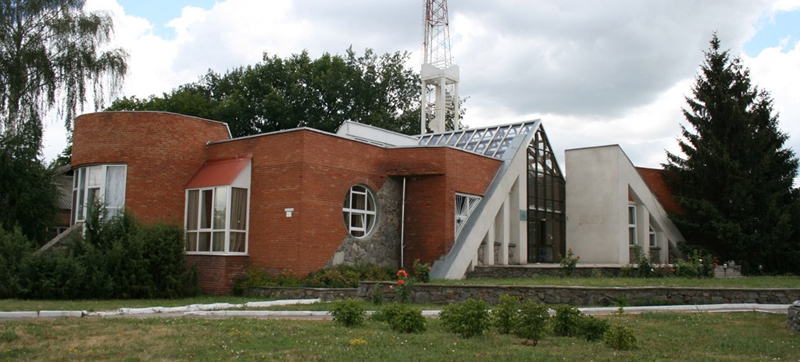 Crop production and processing at Private Enterprise "Agroecology" are certified by the certification authority "Organic Standard" in accordance with the requirements of the Standard for organic production and processing which is equivalent to the EU Resolutions ¹ 834/2007 and ¹ 889/2008.
We ranch cattle of Ukrainian red-speckled dairy breed and Aberdeen-Angus beef breed. Private Enterprise "Agroecology" has a status of a breeding farm. Our company is a certified producer of dairy raw materials for baby food production, and we are currently in the process of obtaining organic certification for our livestock sector.
We have five farms with comfortable conditions for cattle. We practice no-tie cattle keeping. Our company produces all the food for our livestock with the help of an efficient equipment complex combined with up-to-date technology. Milking is performed in milking parlors.
"Agroecology" is a company in which the production process is always supported by science. The company founder Semen Antonets is the author of numerous state patented inventions and innovations in the field of agricultural equipment and technologies. Thus, on the basis of his idea and with his personal guidance in collaboration with the specialists of leading Ukrainian scientific institutions, a number of models of soil cultivation machines and their elements were created. Scientists, students and postgraduate students often visit the company, study and generalize its experience, use it to write doctoral and candidate theses, research papers and diploma projects, books and articles. S.S. Antonets is an Honorary Member of the Ukrainian Academy of Agrarian Sciences. Private Enterprise "Agroecology" has a status of an associated member of the Ukrainian Academy of Agrarian Sciences and a branch of the Poltava State Agrarian Academy.
Private Enterprise "Agroecology" is a socially responsible company. It has provided financing for reconstruction of the memorial country house of the famous writer and democrat Volodymyr Korolenko in Kuybyshevo village, construction of churches in Mykhailyky and Stavkove villages (and is currently supporting these objects as well); the company holds annual literature and arts events on the date of V. Korolenko's birth, artistic events in the open air; provides support to schools and kindergartens. In the territory of the company we have built the Organic Farming Centre with conference halls, hotel and dormitory accommodation for holding conferences, seminars, training events for the people who want to study our organic farming experience. Every year hundreds of people from all the regions of Ukraine and from many countries of different continents visit our company in order to see our unique system of organic farming.
Private Enterprise "Agroecology" is always willing to collaborate with people and companies interested in our products and our organic farming experience.
Company address, contacts:
38013 Ukraine Evgena Konovaltsya st., 26,
Mykhailyky village, Myrhorod district, Poltava Region,
http://www.agroecology.in.ua
Contact person: Gleb Lukyanenko, General Director
lukyanenkogleb@gmail.com
agroecology@i.ua
Salesagroecology@gmail.com
Telephones: +38 095 810 08 00
Telephone / fax: +38 053 529 78 59